"EVO 240" a classic turned into a beast!…
This Harley called HD "EVO 240" by Francisco Alí Manén, is what happens to a 1996 Softail Heritage Classic with an evolution engine when it arrives at Lord Drake Kustoms' Harley Davidson customization workshop in Spain.
The base used for this project was a Harley Softail Heritage from the collection of the owner of Lord Drake Kustoms (Francisco Ali Manen) and which was in a collector's condition and with only 7,500 kilometers, despite being from the year 1996…or so. which is the same as a practically new evolution engine.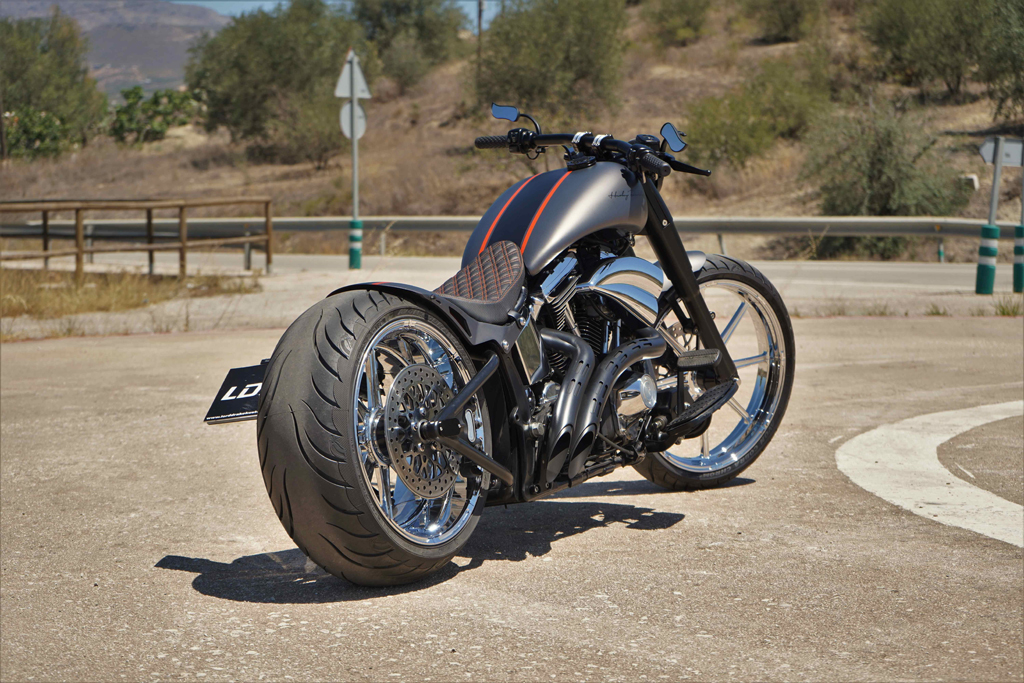 The HD "EVO 240" was completely disassembled, and we only used the engine, chassis and front suspension. The swingarm was removed and the subframe was cut…and from there the magic began to transform this classic into a motorcycle with a totally modern, aggressive, sporty and of course custom motorcycle style.
A teardrop-shaped gas tank, a new swingarm to house a 240 wheel, a rear fender fitted to the wheel thanks to the legendary air suspension for Harley softail, a side license plate holder and a new seat… everything custom made.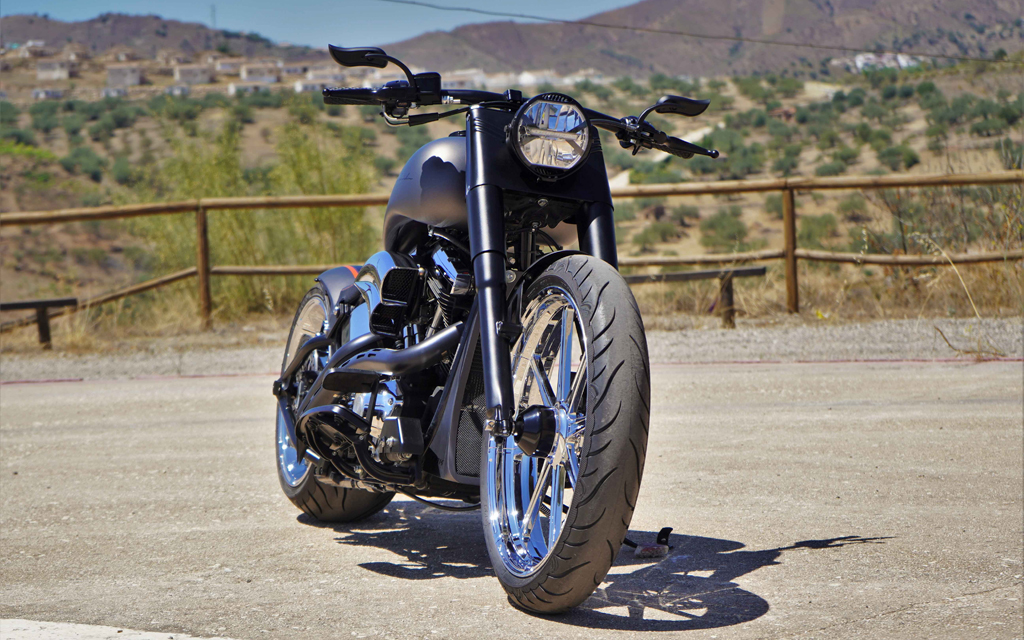 At the front, the entire fork has been restored and lowered and then powder-coated in black. A minimalist front fender and a spoiler or keel have been manufactured to cover the front of the engine. In addition to new handlebars, motogadget digital odometer and many other details.
Two impressive chrome billet wheels for Harley (the rear with a 240 and 18″ diameter tire and the front with a 120 and 21″ tire) and another radical touch on this bike are the two black exhausts and the impressive filter air with the same silhouette as the exhausts, but in chrome.
As for the paint, a graphite gray with a central black band accompanied by two orange stripes and all with a matte finish. The seat has been upholstered with micro-perforated black leather and double stitching making orange diamonds.
A full-blown custom motorcycle, customized by Lord Drake Kustoms and called HD "EVO 240" with one of its authentic evolution 1340 carbureted Harley engines that now rides through the streets, drawing the attention of all those who hear it or see it. happen…and it can be in any city in the world since they export and ship motorcycles all over the world.
Source : Lord Drake Kustoms