Enduring Bar-to-Bar Action, O'Hara Outlasts Teammate Jeremy McWilliams at Circuit of the Americas,
Pilots S&S-Built Indian FTR to Second-Consecutive Championship
It was a battle between brothers – each armed with their S&S-built Indian FTR Hooligan race bike. Entering the final round of MotoAmerica's Mission Super Hooligan National Championship (SHNC) at Circuit of the Americas (COTA), dead-locked at 106 total points, Indian Motorcycle Racing's Tyler O'Hara and Jeremy McWilliams endured bar-to-bar action, each pushing to the bitter end to earn the opportunity to hoist the No. 1 plate and win the 2023 SHNC title.
For the second consecutive season, it was O'Hara, as he outlasted McWilliams in dramatic fashion, taking both rounds at COTA, and winning five of the season's eight races aboard his Mission® Foods S&S® Indian FTR.
"Hats off to my entire S&S-Indian Motorcycle team, as the guys worked hard all season to keep this Indian FTR dialed in for me," said O'Hara. "This FTR is an incredible machine. Power, handling, maneuverability – it's been the highest-performing bike in the class all season, and we're extremely proud to walk away with another title this season."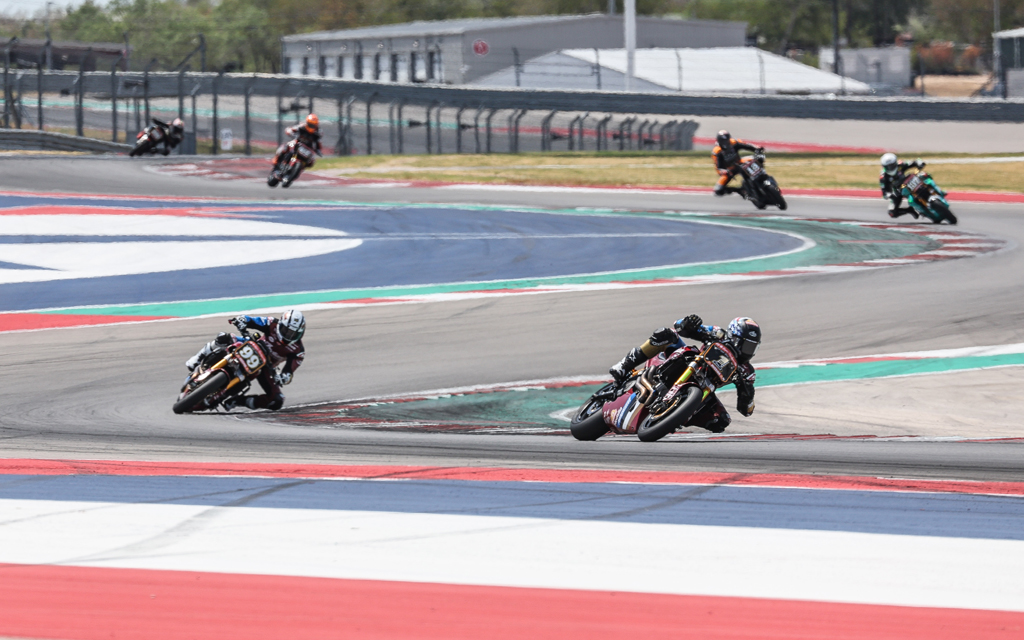 The SHNC final round at COTA was nothing short of exhilarating, as both O'Hara and McWilliams pushed their Indian FTRs in and out of corners, each making incredible passes on the other. Knowing their teammate's moves and tendencies created an epic battle between two of the sport's most capable riders. Race 1 at COTA ended with McWilliams high-siding in the final turn of the final lap. McWilliams was unharmed and was able to compete in Race 2 on Sunday. But again, it was O'Hara who captured the final win of the season.
"The relationship between Tyler and Jeremy is truly special – they both thrive off each other's expertise and experience, and both have an 'anything it takes' drive to win once aboard their FTR," said Gary Gray, Vice President Racing, Service and Technology for Indian Motorcycle. "When you have a team as committed as our S&S crew, paired with the riders we have, you push every second of every day to win a championship. We're excited to have reached our goal and look forward to running the No. 1 plate again on Tyler's FTR next season."
For information about Indian Motorcycle, visit IndianMotorcycle.com.
Source: Indian Motorcycle