"CROSS BONES BOBBER"… An authentic, elegant and classic bobber customized by Lord Drake Kustoms
"Cross Bones Bobber", this is what the famous motorcycle customizer Francisco Ali Manen (owner of Lord Drake Kustoms) has called this Harley Davidson customized with a bobber style and which has been transformed in his motorcycle customization workshop in Vélez Málaga (Spain).
The initial idea was to do this project on a Softail Heritage, but after several conversations between Fran Manen (owner of Lord Drake Kustoms) and the client, they came to the conclusion that if it was done with a base with a springer fork, the result would be more spectacular.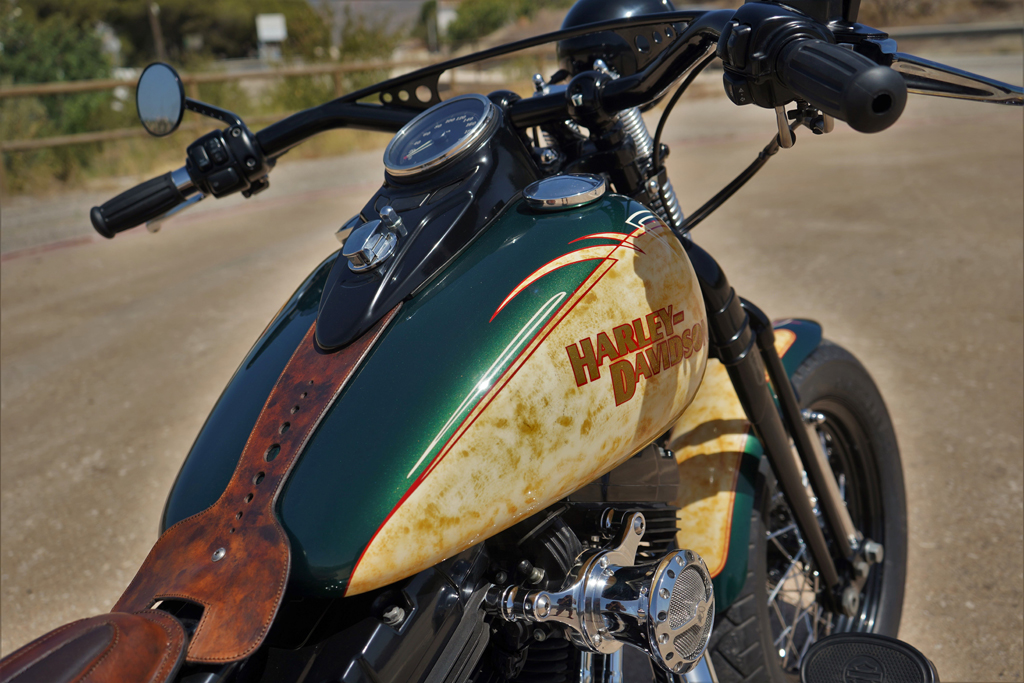 So they looked for a totally original Harley Cross Bones from 2009 as a base and once it arrived at the LDK customization workshop in Malaga (Spain), they got to work…because the idea of the design and the final result were very clear both on the part of the client such as Francisco Ali Manen.
All metal work has been done by hand at LDK. The two fenders were made of metal and in the rear the position and brake light pilot was integrated and two perforated side supports were manufactured that house the turn signals and a side license plate support for Harley Davidson.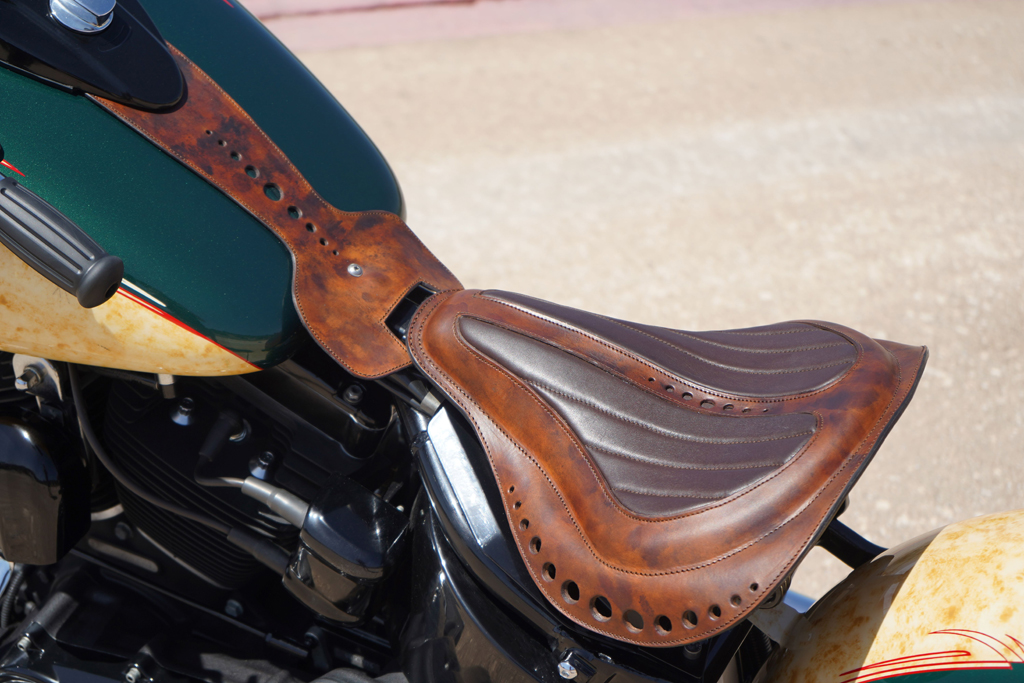 The entire subframe was also modified to house that new rear fender and a bobber seat for Harley softail, whose base and support was also manufactured and which has been finished with a spectacular handcrafted upholstery with leather matching the gas tank tie.
On this Harley Davidson Cross Bones Bobber, other elements have also been added such as the handlebars, Vance and Hines Shorshots exhaust pipes for softail, a Vity's design air filter, grips, indicators, etc.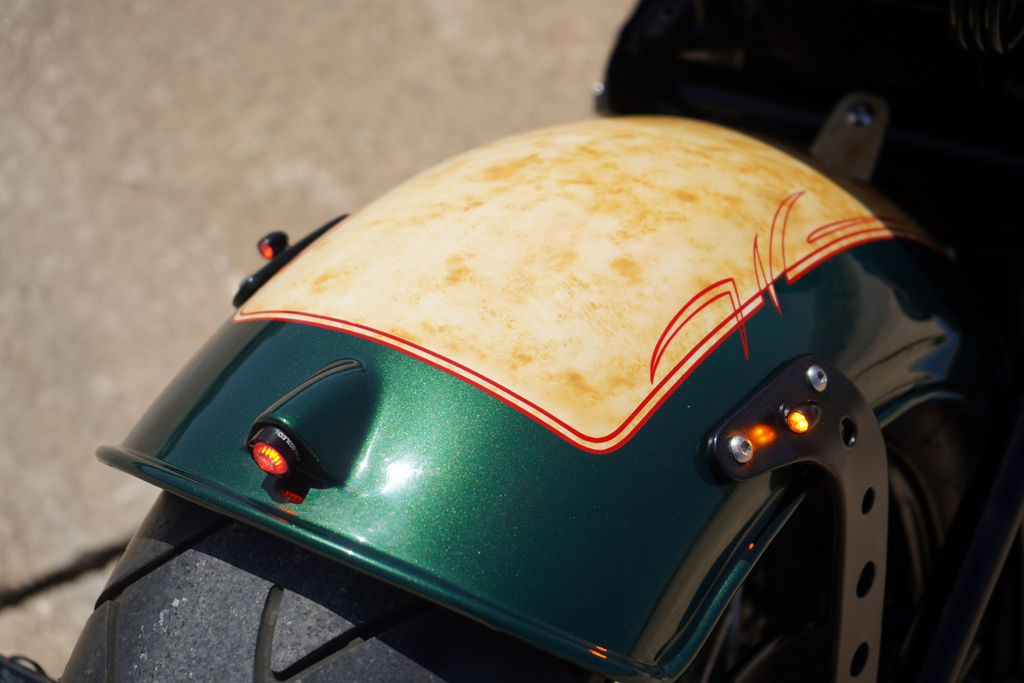 But the most notable thing about this motorcycle customized by Lord Drake Kustoms; It is undoubtedly the paint job, which has combined British Racing green with an aged marble effect. All of this separated by the original pinstriping of the cross bones model.
The end of all the work has resulted in one of the most elegant and beautiful bobber style motorcycles that have been made at LDK and that will surely leave many speechless when they see it passing by… Ladies and gentlemen… Enjoy the Harley Davidson Cross Bones Bobber by Lord Drake Kustoms.
Source : Lord Drake Kustoms