SPORTSTER S 240 DRAKER… One of the first with a 240 rear wheel in the world!
Francisco Ali Manen and his Lord Drake Kustoms team have done it again and have transformed into their motorcycle customization workshop in Malaga (Spain) this new beast that they have called "DRAKER 240″… And that also It is one of the first in the world to carry wheels of that size and style!
Lord Drake Kustoms, with facilities in Miami (USA) and Vélez Málaga (SPAIN), are currently one of the leading companies in the transformation of Harley motorcycles throughout the world and part of this is because they always try to innovate when it comes to customize motorcycles.  This time they have done it again, as they are probably one of the first customizers in the world to have installed a 240 rear wheel on a Sportster S 1250 and also with custom rims.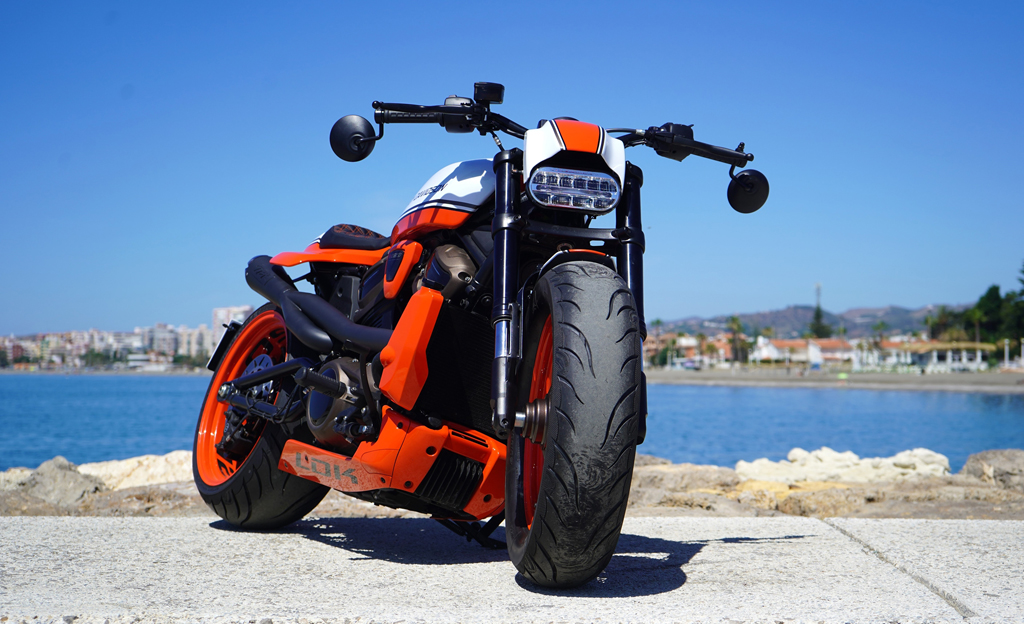 The owner of this Harley motorcycle, from the very beginning, asked Fran Manen (owner of LDK), if he could put a wide rear wheel on this motorcycle. Fran did not hesitate and got down to work and after a very hard work he installed a 240 rear Wheel and very happay because he knew that It would be and has been the first to do it with spoked wheels, in this case big spokes…… And from there the "SPORTSTER S 240 DRAKER" arose.
Handlebars, cut and modified front fender, turn signals, a small fairing over the headlight are some of the components that have been modified on the front end of this custom Harley bike.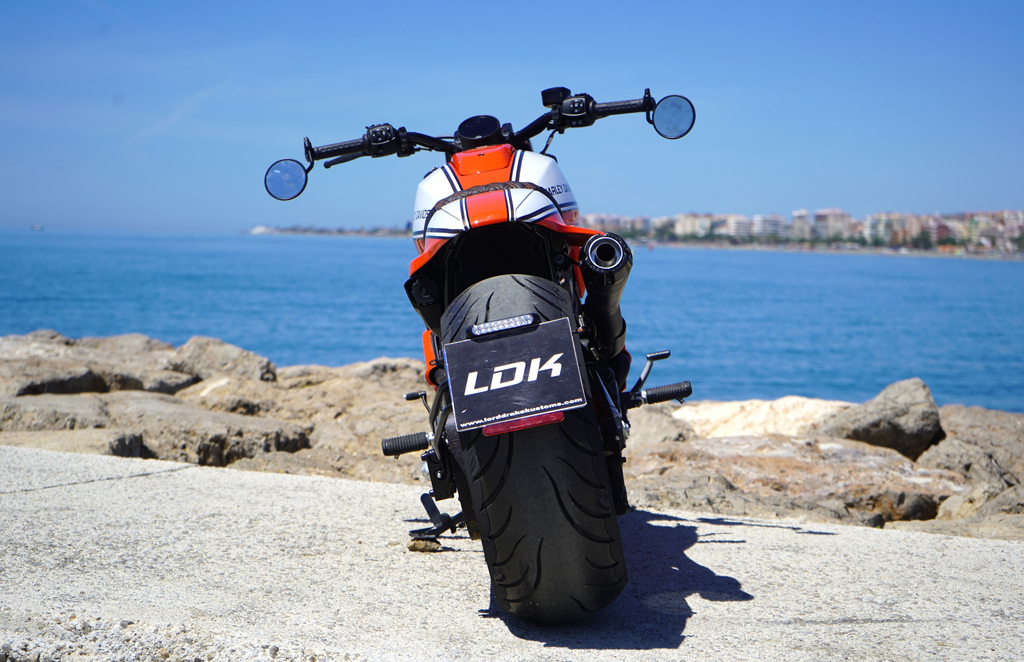 At the rear, a brutal 2-in-1 exhaust finished in black, modification of the subframe, modification of the seat with custom upholstery, handmade license plate holder for Sportster 1250, led pilot and indicators and much more.
And to finish off two spectacular BIG SPOKE rims, with different measurements from the original ones and in which the rear stands out with a measurement of 8.5 x 18 to house a 240 Avon tire on this Harley Davidson Sportster S; with new front and rear brake discs.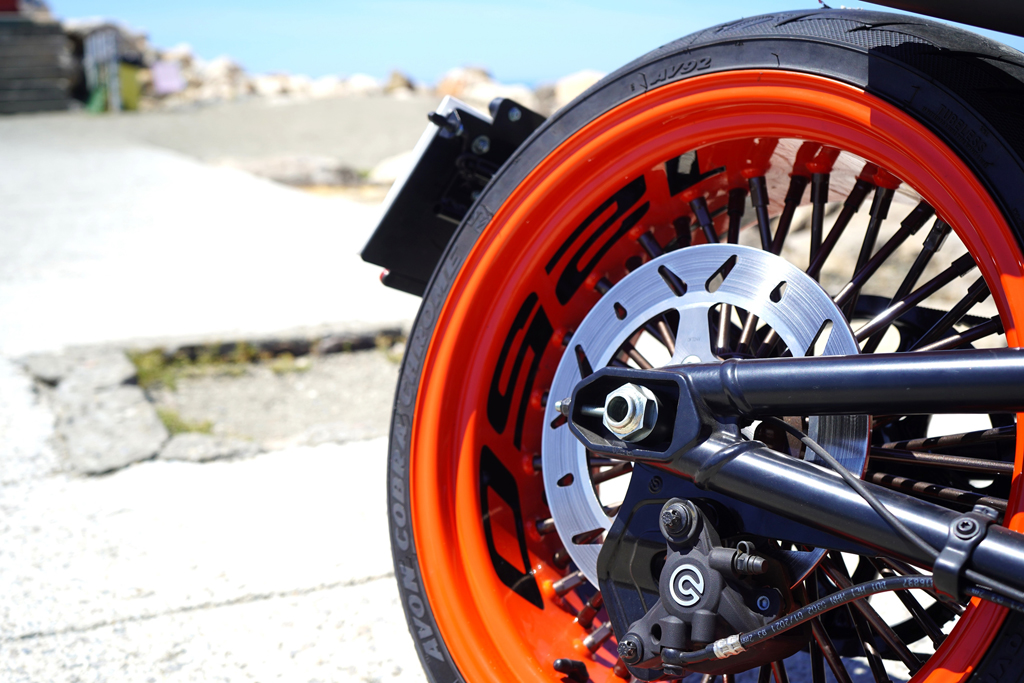 The icing on the cake has been the striking Harley orange paint combined with pearl white and details and pinstriping in black and magnesium brown. The work done on the wheels stands out in the paint, with magnesium brown spokes and orange wheel rims with 1250 graphics on the rear wheel in black.
Finally, remind all readers and followers that Lord Drake Kustoms has a motorcycle shipping service all over the world… So if you want a Harley customized by them or any other motorcycle, you just have to contact them and they will take care of it …. including worldwide shipping.
For more details, visit www.lorddrakekustoms.com.
Source: Lord Drake Kustoms