The "BULTRACKER 40" is a "Montesa" tribute Sportster 883 scrambler, built in the Harley Davidson workshop in Vélez Malaga (SPAIN) by Lord Drake Kustoms. It is probably one of the most beautiful and elegant Harley scramblers ever seen.
At Lord Drake Kustoms, it was clear to us that we must continue to innovate in the world of transformed Harley Davidson. Furthermore, in the custom workshop in Spain, where it seemed that only the typical motorcycle customizations consisting of Harley transformations were made into bobber motorcycles or custom motorcycles of the most traditional style.
Therefore, after making the scrambler bike tribute to Bultaco with a Harley Davidson Sportster 1200 base, Francisco Ali Manen decided to pay tribute to the other great Spanish motorcycle brand "MONTESA". We don't care if Harley custom or Japanese cafe racer motorcycles are in fashion.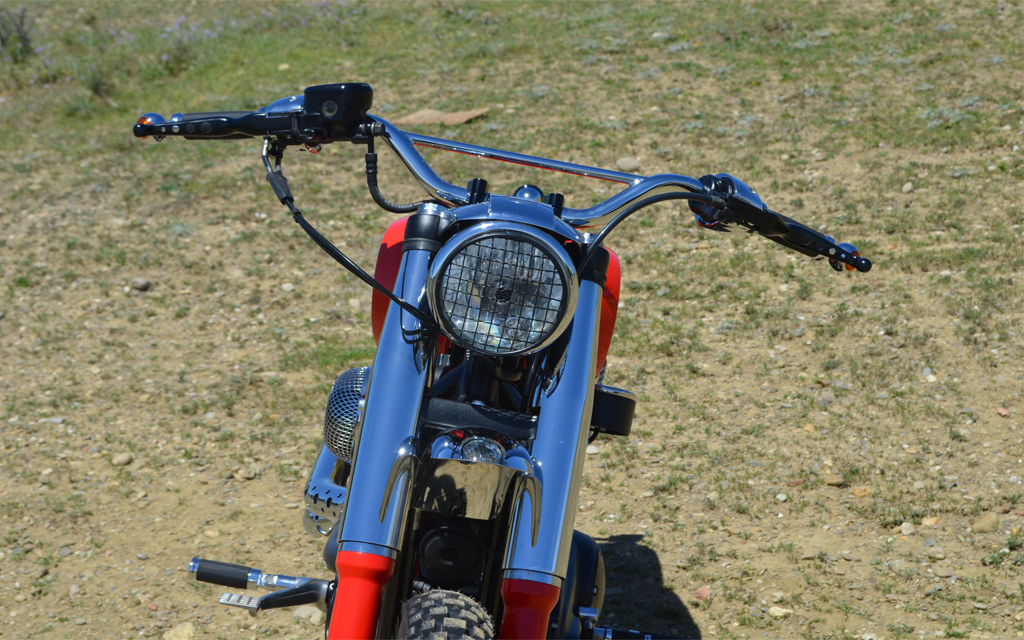 The colors of this transformed Sportster 883 scrambler were typical of "Montesa" motorcycles from the 70s: Red in the fuel tank of a custom Sportster that was completely modified and in other parts of the motorcycle. The side numbers are made by hand and in yellow metal.
And thanks to the metal chrome service we have, we were able to install these chrome fenders made by LDK. All this was accompanied by a RSD exhaust pipe for 2-in-1 Sportster, an air filter for Harley "Drag" type, an inch BMX handlebar, headlight grille and many other elements such as scrambler tires.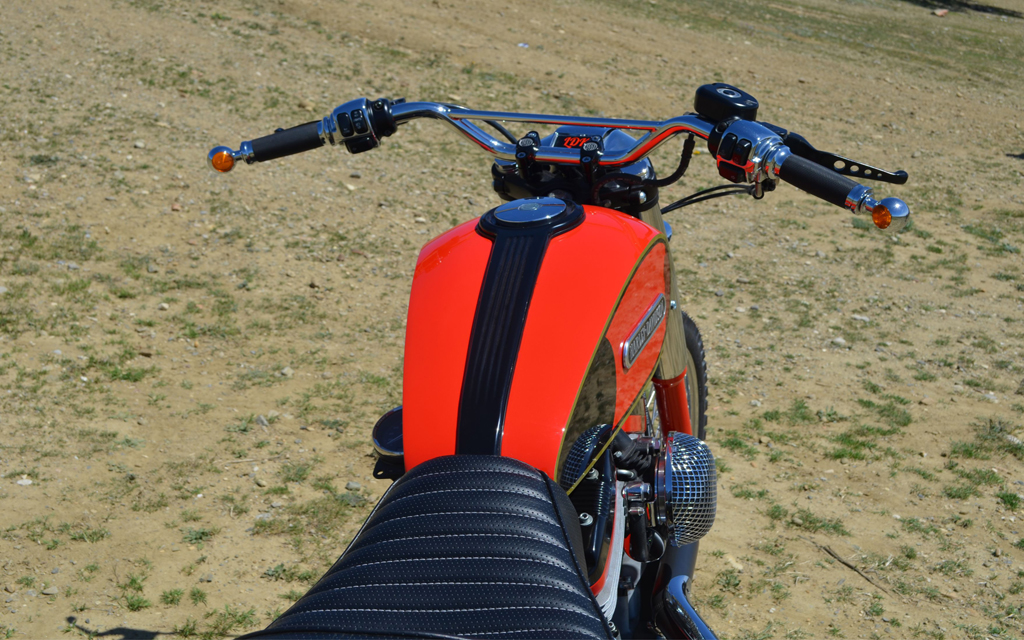 In addition, 80-spoke wheels were installed on this custom Sportster and braking was improved; since a front double disc system was installed from a Harley Davidson Sportster 883 R.
This Sportster scrambler, built in our Harley custom workshop in Malaga, ended up (thanks to our Motorcycle Transport service) in the city of Conglenton (England) where its current owner, rolls it along its beautiful roads….Because remember that Lord Drake Kustoms export and ship custom motorcycles worldwide!
Source: Lord Drake Kustoms