It's hard to believe but it's already been 115 years since the three Davidson brothers and M. Harley got that 001 bike out of that shed in Milwaukee. I bet they could never imagine how big their little venture would grow. Harley is unarguably the best-known motorcycle brand in the world. Many people own a Harley-Davidson t-shirt without ever having owned a single motorcycle. The company has survived through thick and thin, world wars, recessions and just plain history and it's still producing well over 200,000 motorcycles per year.
We at Cycle Canada were lucky enough to get invited to the 115th anniversary European party in Prague, Czech Republic, in early July. It was a great way to confirm what we already know, Harley-Davidson fans are legion and they are as loud as they are proud to be part of the family. We saw license plates from all over Europe and leather vests baring HOG patches from countless countries. All in all, the organizers said they sold three-day passes to fans from 77 different countries! Not bad for a party. The streets of the Czech capital were filled with bikers and motorcycles as well as observers that came in large numbers all weekend and mostly during the 4,000 bikes parade held on Saturday.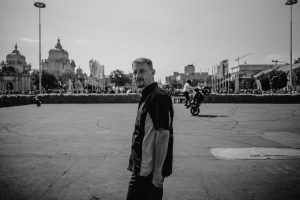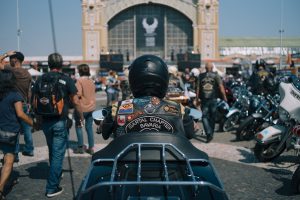 As many other brands, HD is trying to reach out to younger buyers but in Prague, there were way more old school bikers than hipsters or ordinary 30-somethings. That made sense since many of the attractions there were mostly old school: t-shirts and leather vests stores, patches of all kinds, a country rock music show one night or a The Hives show were probably not what would attract a younger generation to the event. But they did have a stunt show, live music with more modern bands and DJs and an FMX show that usually pleases a younger crowd. The custom bike exhibits, the food section featuring slow-cooked barbecue, as well as the tattoo parlour and barber shop were also good ideas to attract the bearded, tattooed 30-somethings but these millenials didn't show up much. Not sure what the Muay Thai championship held there was aiming at but it was a darn good show — the crowd was a mix of young and old. We went in thinking we'd stay for just a while but Willy and I watched every fight.
We were treated to a Rolling Stones concert on the first night but that was on another site. Watching the show got me thinking. The Stones are certainly a brand that nailed the multi-generation reach by doing what they do best, good old rock and roll. Why isn't HD able to do it as easily as these guys? But the Stones did have albums or singles that were more mainstream and got the attention of newbies that then discovered the rest of their more traditional hits. Maybe HD should use that same recipe with more approachable or affordable models to get newbies on them and then let them evolve to the bigger models. Anyway, It may not be a coincidence that these two brands were in the Czech Republic's capital at the same time. The Stones did attract more young people than HD but then again, nearly everybody has ears but not everybody rides motorcycles.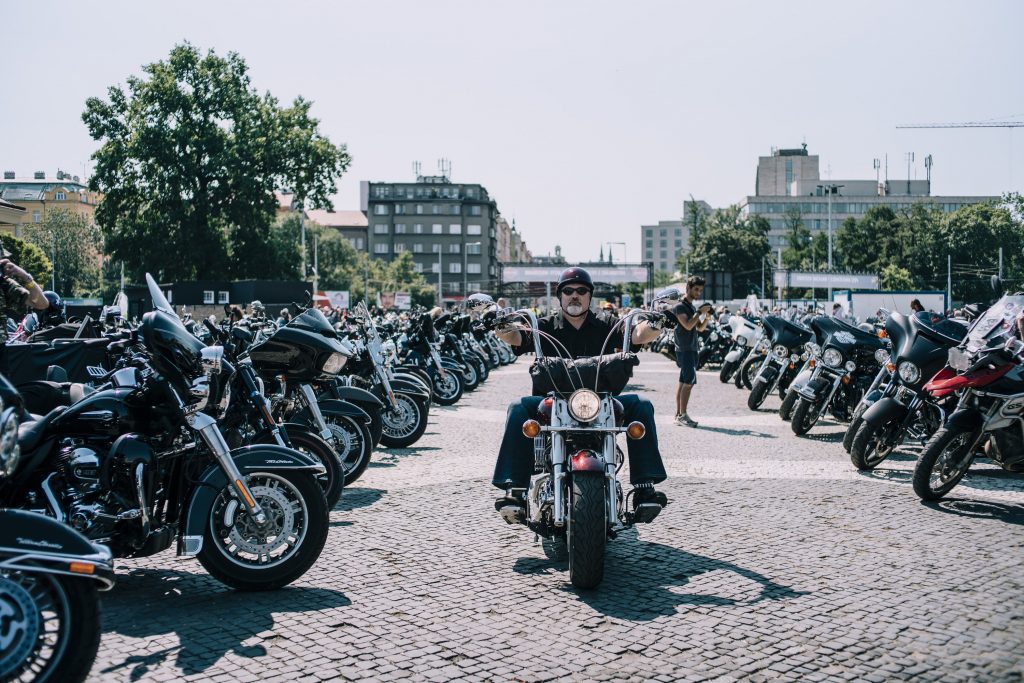 With a large line-up, it's certainly possible to attract different customers. But HD's line-up is still good-looking cruisers and customs of various sizes offering overall good performance, great looks and comfort for riders. The endless possibilities of customization and joining the HD family and lifestyle are also major factors that other manufacturers can still only dream of and that younger riders seem to like.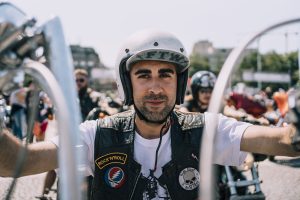 Buying a Harley has always been the dream of many new riders (including yours truly once upon a time) and it's the dream of owning one that got many of us into motorcycling. But for HD to grow, they also need new riders buying their bikes. So these bikes need to be what these new rider are looking for: sexy, sporty, stylish, modern, and affordable.
That is why the recent news that HD's new electric motorcycle would be available and in Canadian dealer showrooms next summer was so refreshing. Especially when we know that they are working with California-based Alta Motors, a leader in electric technologies. It's also very interesting to learn that they will present an Adventure model as well as a Streefighter family in the next four years. Now that is big news and it should resonate with new riders looking for something different from Milwaukee's giant.
HD has had a winning recipe for most of the last 115 years, so one shouldn't be worried about the future of the brand that was a brand before branding was a thing. Sure they have to adapt to a changing demographic, ever evolving markets, new technologies, tarifs and the new way to market motorcycles, and reach out to very different crowds. But with these recent developments HD proves that, like Mick and Keith, they've still got it, and chances are the 125th anniversary celebration will see a wave of new riders joining the biggest motorcycle family that exists. Not many brands can say they have been making motorcycles for more than 100 years and even fewer can attract riders from 77 countries to the Czech Republic for a weekend celebration of their creations.