"A Harley Vrod for the pilot who changed the history of Formula 1"
It is well known to all that Francisco Ali Manen and his motorcycle customization company Lord Drake Kustoms have very high-level clients all over the world.
But on this occasion the client who contacted Fran to order a customized motorcycle was none other than the motosport legend Bertrand Gachot: the former Formula 1 driver and winner of the 24 hours of Lemans… a very special and demanding client (especially if we talk about of the world of the motorsport) and of which they say that without knowing it, it changed the history of Formula 1; and then you will know the reason.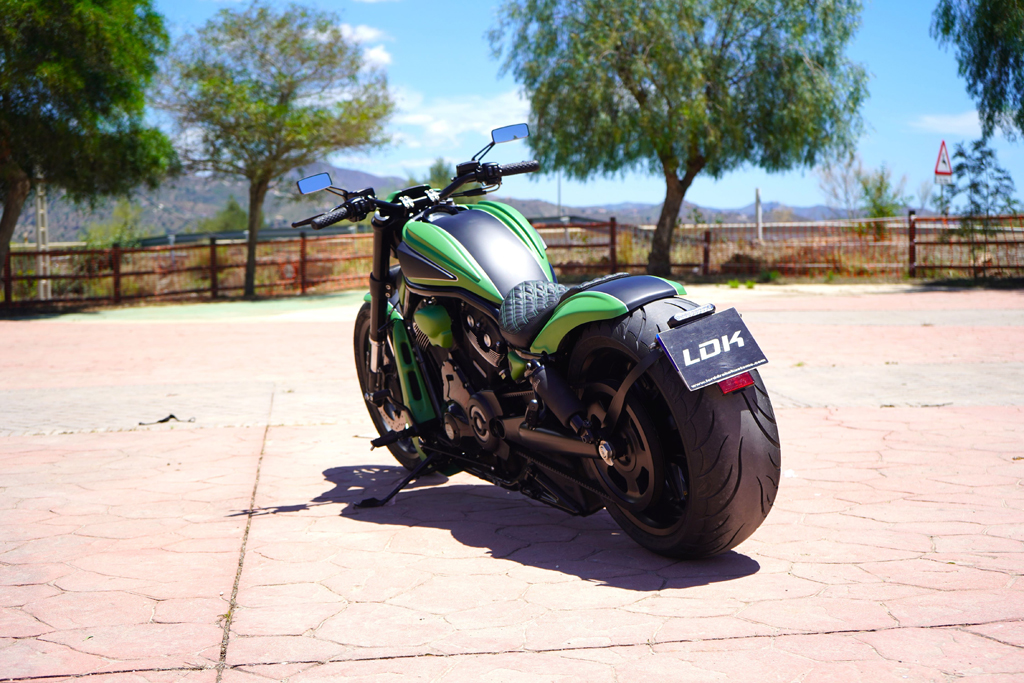 It is said that BERTRAND GACHOT, without wanting to fuel the driver, changed the history of F1, since in 1991, in the middle of the season, he had a problem that prevented him from continuing to race for a few months and the Jordan team needed a replacement to take his seat immediately to to run in the next race, which was the Belgian Grand Prix……..And that was when Willi Webber recommended Eddie Jordan to a promising young man, an unknown young man, who had not yet raced in Formula 1 but was quite good and that he could be a good candidate to replace him…it was nothing more and nothing less than MICHAEL SCHUMACHER….who would become the substitute for Bertrand Gachot making his debut as a Formula 1 driver in 1991 at the Belgian Grand Prix….and the rest is Formula 1 history….
But focusing on this Harley Davidson Nightrod that has now become the "VROD 260 BG", we have to say that it is a customization work carried out by Lord Drake Kustoms in his Harley motorcycle transformation workshop in Vélez Málaga (Spain).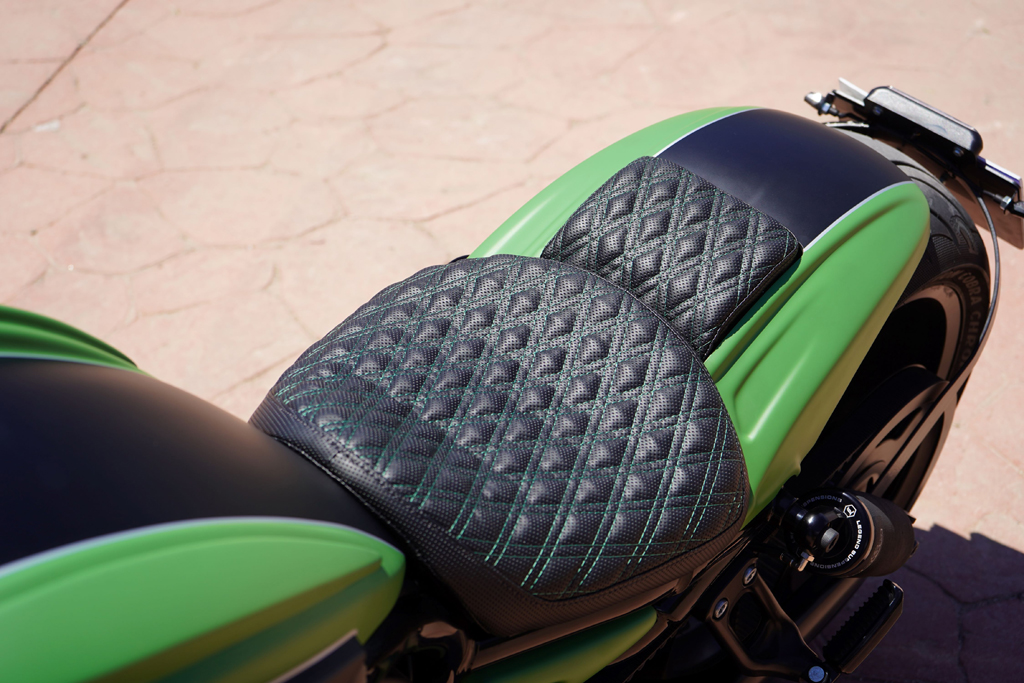 It is a motorcycle transformed with a very elegant style and with a green color in combination with matt black that gives it a somewhat different look from the rest of the Harleys of this style.
A 260 rear wheel has been installed along with an air suspension for Harley Vrod and a custom rear fender. A handmade license plate holder and a minimalist passenger seat have also been manufactured, accompanied by the driver's seat upholstered in micro-perforated leather with double stitching made with green thread.
Lord Drake Kustoms has also modified the exhaust system and an air box cover has been installed along with a custom made spoiler. Other details to highlight are the handlebars with Roland Sands Design risers, the LED turn signals, mirrors, etc.
Now the VROD 260 BG rolls through the streets in the hands of a pilot who is surely not afraid of speed, nor of curves, much less riding an elegant two-wheeled beast like this Harley Davidson Vrod totally transformed by Fran Manen's team.
Source: Lord Drake Kustoms