For the fourth consecutive year Can-Am is a proud supporter of this worldwide event
On Saturday, May 6, global powersports leader, BRP, and its Can-Am team will proudly take the streets alongside female riders in more than 75 communities around the world as part of the 17th annual International Female Ride Day® (IFRD). From the U.S. and Canada, to Europe, Asia, and Latin America, Can-Am employees, ambassadors, dealers, and 3-wheel vehicle owners will ride together and celebrate the empowerment of women riders and their positive contributions to the powersports industry.
This marks the fourth consecutive year that Can-Am will be an official supporter and partner of IFRD and its global call to action. The IFRD partnership goes hand in hand with the Can-Am brand and its highly successful Women of On-Road program (WOOR) that prides itself on breaking down barriers, encouraging new riders and opening the road to all. Thanks in large part to WOOR, Can-Am now sees nearly 35 percent of owners being women, significantly outpacing the industry average of 21 percent.
"We are very proud to be a corporate sponsor of the International Female Ride Day once again," said Martin Ethier, Director, Global Marketing, Can-Am 3-Wheel at BRP. "This day is a celebration of women in powersports and those who choose to hit the open road and experience the thrill of the ride! We look forward to seeing all of the passionate riders from across the globe come together for this special day."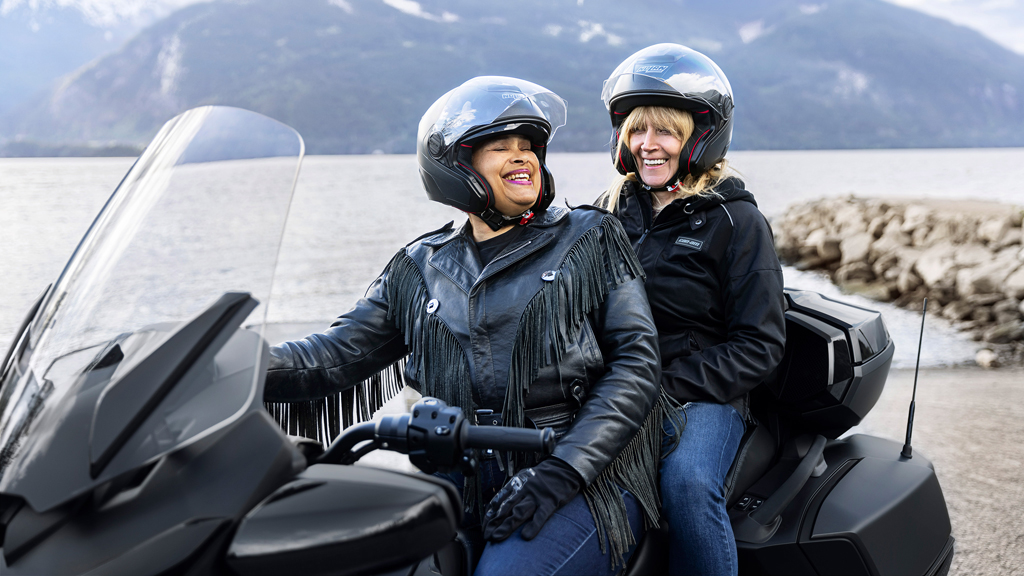 This year for IFRD, fellow Canadian and IFRD founder, Vicki Gray, will be riding in Mexico City as a guest of the moto tourism and motorsport commission and celebrating IFRD in a huge way! Vicki continues to advocate for more women to enter the powersports arena and this year is no different.
"As the founder of the International Female Ride Day, I am thrilled to once again have Can-Am as a partner for this year's celebration. Can-Am's commitment to inclusivity and equality aligns perfectly with the IFRD mission to inspire more women to join the community of riders. Together, we can show the world that riding is a passion that transcends gender and encourage more women to discover the freedom and empowerment that comes from hitting the open road."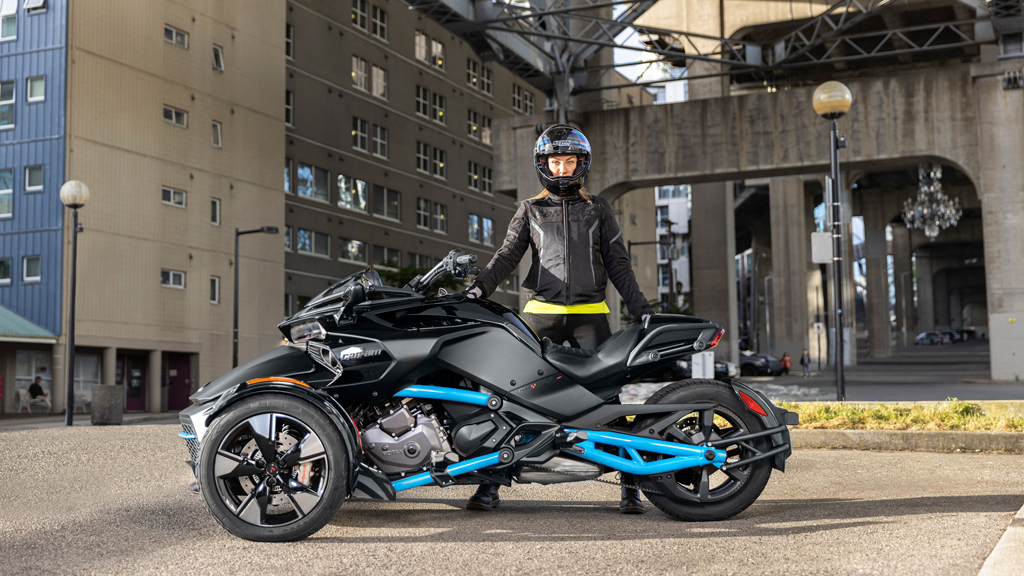 Here's a sample of some of the Can-Am IFRD rides taking place on May 6:
● Canada
In Ontario, Olympic Games gold medalist and member of the Canadian National Women's Hockey Team, Natalie Spooner, will join TV host, Sherry Holmes, for a group ride that's open to Can-Am owners.
There will also be a BRP employee event in Valcourt, Quebec at the BRP head office.
● USA
In San Diego, CA, Can-Am ambassador and current Bellator MMA Women's Flyweight World Champion, Liz Carmouche, will host a ride with Can-Am Spyder and Ryker owners.
In 28 states and 70 cities around the U.S., the US Spyder Ryders owners' groups will be hitting the streets to mark the occasion.
● EMEA
Alison Winchester, a proud member of WOOR, will be riding in Amsterdam, Netherlands.
In Lausanne, Switzerland, the Can-Am team based out of the BRP office will be taking to the streets to celebrate.
● APAC
In Sydney, Australia, Can-Am Ambassador Helen Chik, editor of the popular lifestyle magazine, Grazia, will celebrate and continue to support International Female Ride Day!
● LATAM
In Puerto Rico, singer-songwriter, Calma Carmona, will also participate in the LATAM GIRL ride on her Can-Am Ryker.
For a complete list of Can-Am organized 2023 IFRD rides CLICK HERE.
Can-Am is inviting all women riders to "Just Ride" on May 6 and help to celebrate IFRD along with these riders. While out on your ride, tag @canamonroad and use the hashtag #IFRD2023 to be part of the movement!
To learn more about Can-Am 3-Wheel including vehicle lineup, accessories, and product specs, as well as the numerous programs in place to empower and support our passionate owners' community, please go to www.CanAmOnRoad.com and follow us on social media @canamonroad, or join our Women of On-Road Facebook Group which now counts more than 17,000 members. Also, to learn more about the "Get in the Driver Seat" movement from BRP click HERE for video.
More About International Female Ride Day®
International Female Ride Day® is a globally synchronized ride day for women motorcycle riders and women powersport enthusiasts. Referred to as a "movement" by its participants, its call to action, "Just Ride!" asks women to be on their motorcycles or powersports vehicles on the first Saturday of May each year. Created in 2007 by Vicki Gray, a lifetime motorcycling advocate, road, and race instructor – with the purpose to profile and highlight the many diverse women enjoying the activity of motorcycling. Its mission, among several, is that of building awareness and parity for women globally across all forms of motorsport and powersports. IFRD simultaneously encourages other women to take up the activity. The event is managed under the MOTORESS® canopy. To learn more, visit the official IFRD website.
Source: Can-Am