New Products from Can-Am Off-Road, Can-Am On-Road, and Sea-Doo Enhance the Rider Experience Across Platforms
BRP Inc. continues to redefine what the ultimate rider experience can be across its powersports product lines, with an increased emphasis on fun and accessibility. The Can-Am On-Road lineup brings fresh new stylings to the Spyder and Ryker portfolio, along with enhanced customization options.
"Our relentless pursuit of maximizing rider enjoyment across our different powersports product offerings has been a driving force of our success," said Sandy Scullion, President, Powersports Group at BRP. "The mission to enhance the rider experience across our product lineups manifests itself in a number of different ways, like making more intuitive and easy-to-use vehicles, offering enhanced personalization options, and pushing the boundaries of performance, that's exactly what our 2023 powersports lineup does."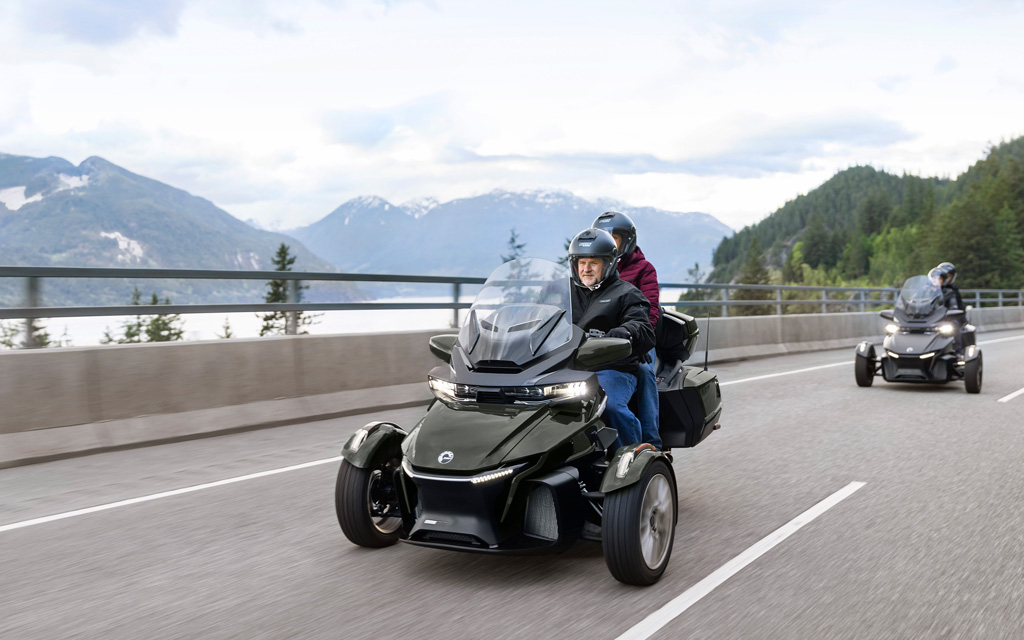 Breaking the Mold with the Can-Am 3-Wheel Vehicles
For 2023, the Can-Am Spyder and Ryker lineups received fresh styling and exciting, long-awaited new updates. The Spyder F3 Limited Special Series is now available in stunning Mineral Blue and show stopping Petrol Metallic colorways. The exclusive Spyder RT Sea-To-Sky returns to the lineup in a Green Shadow colorway, with Prosecco highlights and trims, as well as sleek new wheels. For both the Spyder F3 and Spyder RT, a new platinum package redefines what the modern interpretation of luxury styling is.
The Ryker Rally and Ryker Sport now offer increased personalization options, which include new wheel options, color panel kits, and a slim profile driver backrest with passenger seat option. Additional Ryker updates include new heated and textured ergonomic grips with 4 temperature levels for extra comfort and that remember the rider's last setting. Compatible with cruise control, the easy-to-use grips also feature IP67-rated waterproof sealing to keep them safe from the elements. For more information,  visit the Can-Am On-Road website.
Source: BRP